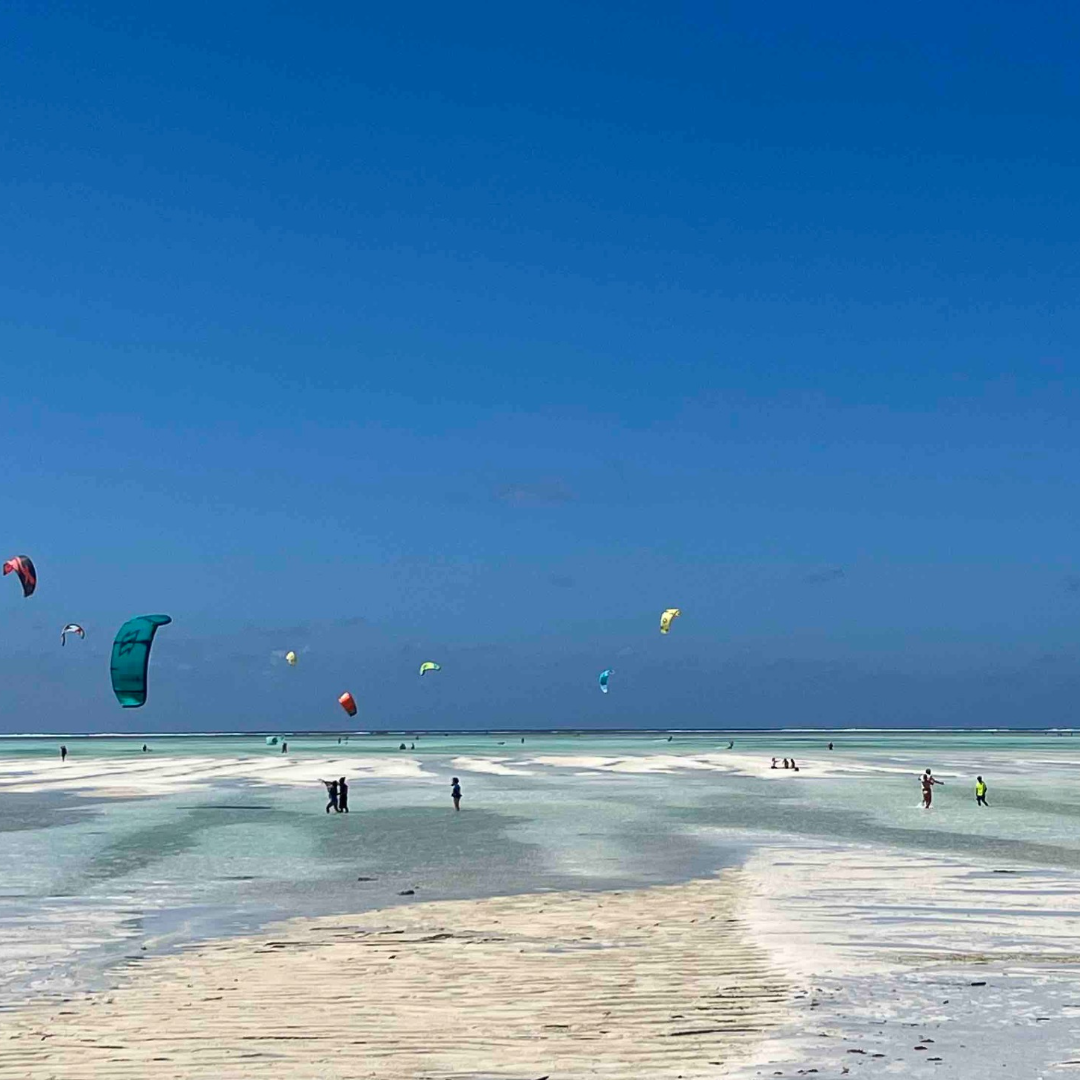 Welcome to Zanzibar Kite Destination, where your safety and relaxation are our top priorities!
Imagine being surrounded by crystal-clear waters and protected by a magnificent coral reef, just 2 km away. Within this coastal paradise, you'll find a shallow water lagoon that serves as the ideal playground for learning and improving your kitesurfing skills. 
Not only does our lagoon provide a secure environment for beginners, but it also offers the perfect mix of conditions for wave formation near the reef. It's a kitesurfer's dream come true! 
At Zanzibar Kite Destination, we take pride in creating a relaxed and safe atmosphere for all our guests. Whether you're a beginner or an experienced rider, you can enjoy peace of mind knowing that we prioritize your well-being. We're dedicated to ensuring a protected and enjoyable kitesurfing experience that will leave you with unforgettable memories. 🏖️🪁
So, come and join us in this tropical heaven, where the sun shines, the wind blows, and the fun never stops. Let us provide you with a safe and blissful kitesurfing adventure like no other! 
Escape the crowds and experience the serenity of Zanzibar Kite Destination, situated just one kilometer away from the bustling center of Paje. Nestled in a quiet stretch of beach, our location provides a peaceful oasis for learning and kiting.
Here, you'll find a spacious private section exclusively reserved for our guests, ensuring ample room to spread your wings and perfect your kitesurfing skills. 
At Zanzibar Kite Destination, we believe in personalized attention and tailored learning experiences. That's why our lessons follow the individual concept, with a maximum of two students per teacher. This allows for focused instruction, faster progress, and a deeper connection with the sport. 
Imagine the joy of learning at your own pace, surrounded by the beauty of Zanzibar's coastline, guided by our experienced instructors who are dedicated to your success. We provide a supportive and nurturing environment where you can flourish as a kitesurfer. 
So, leave the crowds behind and join us at Zanzibar Kite Destination. Discover the freedom of learning and kiting in a tranquil setting, where individualized attention and unforgettable experiences await you. Let's embark on an incredible journey together!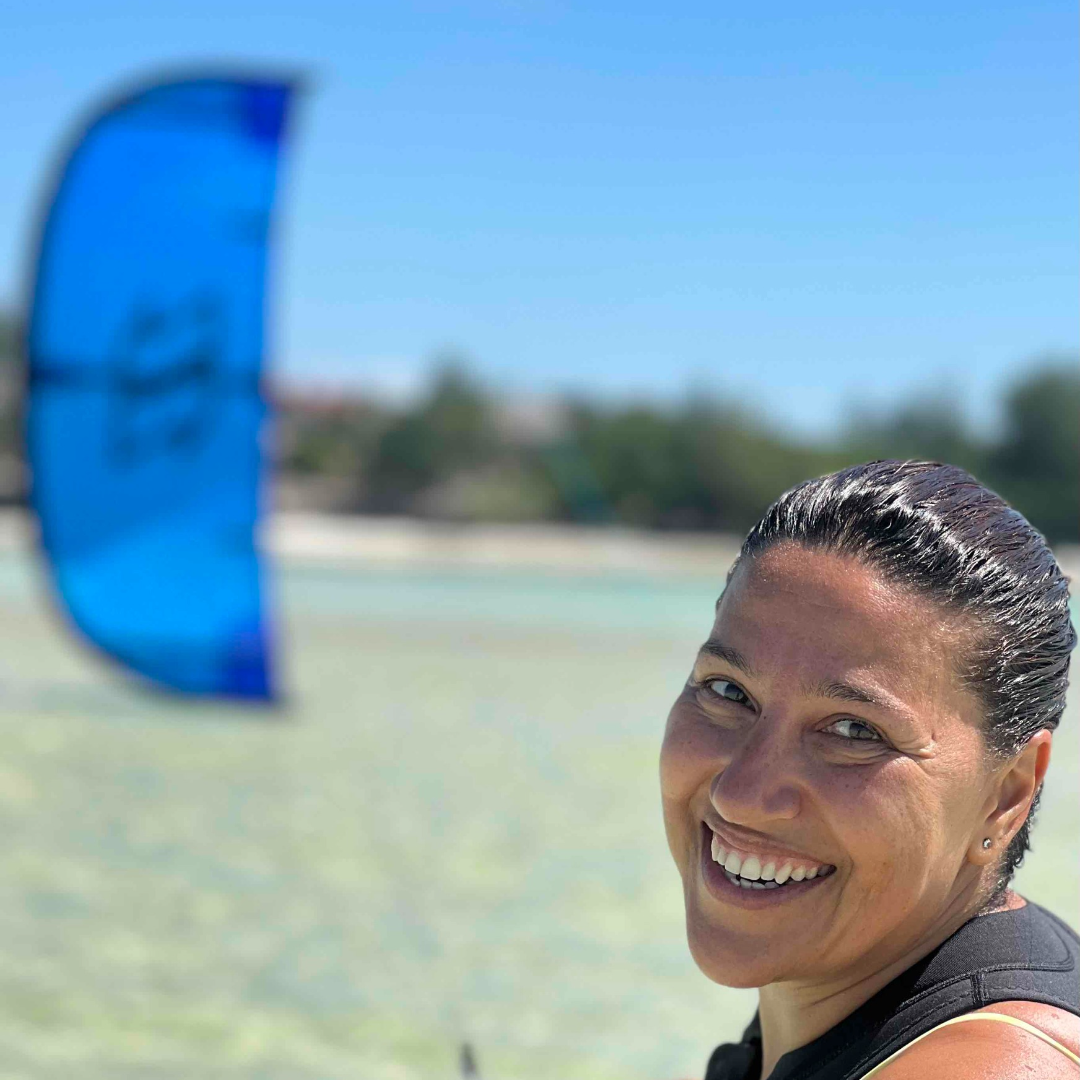 Best months: December, January, February, June, July,  August, September
Wind on high-season: 14-18 Knots
Recommended Kites: 10-14 m2 (75kg)
Weather: Warm, Sunny
Level: Beginner – Intermediate
A world class kite spot. Paje is wilder than European kite destinations. A spacious white sand beach and crystal clear water make this beach one of the most beautiful in the world. It is less touristy than the north of the island, but still lively and interesting. It is the perfect place if you are looking for a quiet, cozy, active environment.
Thanks to its stable cross-shore winds and sandy bottom, Paje is the best place if you are interested in practicing water sports such as kite surfing or windsurfing.
Other activities near Paje: snorkeling, swimming, swimming with dolphins, Jozani Forest and its red Colobus monkeys, spa, a trip to Stone Town (UNESCO Heritage site).
Ready to connect with us? Give us a shout, drop a message, or dive into our FAQ for all the answers! We're here to assist you from June 1st until October 31st and December 1st until March 31st. Our Kite Centre is open every single day, from nine in the morning until six in the evening. Get in touch and let's make your kitesurfing dreams a reality!